It was the last class I had to finish before I met all my requirements for ministerial ordination. History and Polity were two of my favorite subjects, (I know, I am a nerd.) and narrowing the focus to the denomination into which I was born, loved, and served enhanced the experience. There were five other guys taking the course, too. During one of the discussion sessions, a young minister began complaining about his predecessor and the things he did while he was pastor. I do not know if the man realized it, but that former pastor was my father.
Dad took a hard-scrabble church that had sunk to five members, with no money in the treasury, and in a dilapidated building with wavy floors, a broken-down chimney – in the sanctuary no less – and long strips of wallpaper hanging from the ceiling. It was a challenge to say the least. Dad was faithful and for the next 15 years the church grew. Sometimes the growth was meager, but he never had a loss. By the time my father resigned from that church, every member in it was saved or brought into the fellowship as a result of Dad's work. Everywhere you looked – from the new ceiling, lights, walls, floors, piano, sound system, pews, and never had before off-street parking to the new addition that housed an entrance with separate men's and women's restrooms – Dad's hand could be seen.
The new pastor was challenging the ghost of my dad. I thought then, and still do, that he had a very destructive strategy. Instead of making new memories and succeeding at new goals, he chose to fight the past. It did not end well. Within three years from his declared war with Dad's memory, he had destroyed the church and it had to be closed. You cannot win a battle with good ghosts. You can only manage them.
One year, three months, and 10 days ago I married a widow. It has been a glorious ride. However, I knew coming into the relationship that I would be entertaining the ghost of the dearly departed husband for a very long time. At first there were pictures of him around the house and in our bedroom. I gently asked my beloved if she could move the ones out of the bedroom, otherwise I said nothing. About a month ago, the last picture – a refrigerator magnet – was taken down and carefully stored without another word from me.
His hats and a jacket or two hung on the hall tree just as he had left them. Again, I said nothing. Eventually, she decided the hall tree had seen better days and needed to be thrown in the trash. I dismantled it and took it out and his hats and jackets were put away.
I do not sit in the same spot as he did at the dinner table, sit in his recliner, or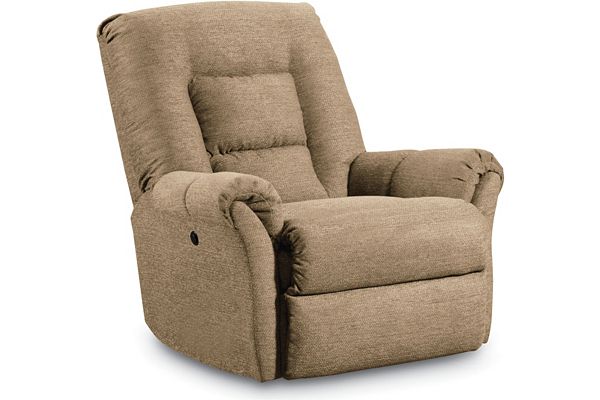 use his lap blanket. To do so would make it appear that I was replacing him, and I never want to give that impression. My wife chose to change the plates we use from the ones he liked to the pattern she likes. The decision was hers to make. I helped her make the necessary changes in the kitchen cabinets. Her children and grandchildren call me Porter and that is fine with me. I do not need a formal familial title to belong.
On Monday of this week, we returned from a three-day excursion to one of the barrier islands off the coast of Texas in the Gulf of Mexico. My lovely wife enjoys going there. She went there every year with her now deceased husband and we have gone together the past two years. It is there that I see his ghost the most. He is in the condo community where they used to stay and on the beach on which we now frolic. He is at the restaurants where we eat, the shops we browse through, and the tourist traps we give a nod to. The dolphins outside one store were "ridden" by him. He walked through the belly of a shark that is displayed at another. There is no missing him, he is everywhere on the island.
Last year I decided to find something to do that she had never done before. There is no way I can replace or overcome his memories, so I decided making new experiences for
 just the two of us was the way to go. I read about an uninhabited island that was good for beach combing, watching birds, hiking, and playing in the surf. She had never been there. Mid-morning the next day, we took the ferry and spent several hours on the island. It was fun, exciting, and best of all, an outing owned by her and me alone.
This year I found three places new to her. On the island there is a university marine
sciences program she had never visited. It has a welcome center and multiple displays related to the local environment. We explored the Eco system of the Gulf, discovered one of the few natural estuaries in the world was nearby, learned about several species of fish the students were studying, and looked through artifacts washed ashore from Central and South America and Africa. It is another memory that only we share.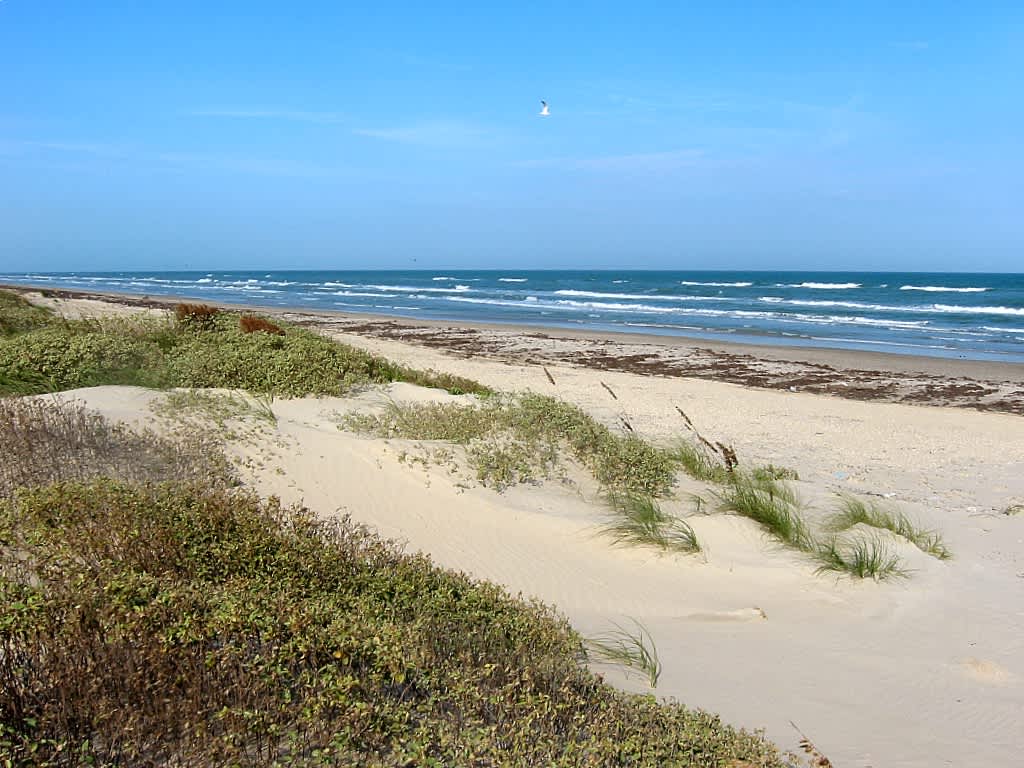 Next, we went to a national seashore preserve. Seventy miles of this very long island are exactly the way God created nature to shape and reshape it. In Texas all coastal beaches are designated as highways, so we drove a few miles down the beach until the sight of humans was very distant. We combed the beach for hidden treasures, walked where the waves gently brushed our feet, watched birds running away from the water only to return when the tide went out, discovered a species of jellyfish neither of us had encountered before, fought off seagulls that tried to steal our snacks, and built an elaborate sand castle with a deep moat and a high keep protected by three layers of defensive positions. No ghosts were present with whom we had to share our venture.
The last place was a city park built along a shipping channel on one side and the local
harbor on the other. There were piers that jutted out into the ocean for fishing and viewing. A two-and-a-half story observation platform was a great place to watch the brown dolphins swim down the middle of one of the Gulf's entrance ramps. A large ship went by headed out to another port. Beside it was a tourist boat filled with people enjoying the good fortune of escorting a ship to the open ocean. It was quite a contrast to see the two vessels side by side. The one looked like a horizontal skyscraper and the other like a bathtub toy. A walking path ran atop the sea wall built with massive mauve colored stone cut from solid granite and ran along the shore line following the natural contours of the island. While there my precious wife spoke about the beautiful park she had left undiscovered so long. It was another moment that went into a file reserved for only the two of us.
On the way out of the park going toward our hotel, we stopped at a Mexican restaurant for supper. A first time for her and a forth keepsake that we alone treasure.
I do not know if my observations for managing ghosts are unique to me or if the geniuses of behavioral sciences have long ago published them, but here are some thoughts I have found useful.
Learn to accept and respect the important ghosts elevated by others for who they were and the important roles they played.
Ask your new friends, co-workers, followers, and/or newly created family to open their hearts to make room for you without dislodging anyone else.
Build new relationships and make new and unique memories that create a strong position for you without threatening or dethroning the physically departed.
Be wise, compassionate, and patient. Your time will come.
The LORD be with you to bless you and give you grace.