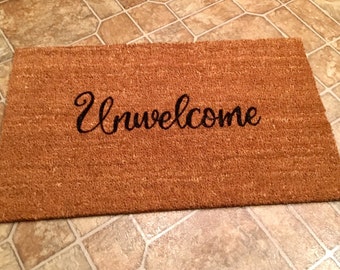 Several years ago I heard a man tell his story about leaving the ministry. He said his decision was made one night while he was the on-call chaplain at his local hospital. A man came through the ER carrying an unconscious, bloodied toddler. Doctors and nurses rushed the child to a room working furiously trying to save his life. The chaplain sat with the man as he held his head in his hands and cried, "O God, please forgive me. I didn't mean to do it." From time to time the chaplain checked on the condition of the boy and would return to his father with any news of progress. Again the man would repeat, "O God, please forgive me. I didn't mean to do it." This scenario repeated itself three or four times until the father was informed his son did not survive. That night the clergyman quit the ministry and turned his back on God saying, I knew God would forgive that wicked man and I did not want to serve a God who would forgive a man such as this.
The minister had it right in one aspect: God forgives. This is abundantly clear in both the Old Testament and New Testament. God forgave some people who committed some hideous sins. Consider King David who used his authority to seduce and impregnate another man's wife. Then he arranged for her husband to be killed so he could marry her. When confronted with his evil conniving, he repented (Psalm 51) and was known by all as "a man after God's own heart." (I Samuel 13:14) And then there was King Manasseh who closed the Temple, dismissed the priests, set up idols on the high places for Judah to worship and to sacrifice, and surrendered his son to the fires of Molech, an Amorite god.  After being taken captive to Babylon, he repented of his sins and God restored him to his throne in Judah. (II Kings 21:1-18 & II Chronicles 33:1-9)
In the New Testament, Jesus chooses Matthew – a tax collector for the hated Roman occupiers who determined his own salary by collecting more money than what was owed – as one of the twelve Apostles. (Matthew 10:2-3) Likewise, there was Simon the Zealot, numbered with the Twelve, who was likely an assassin. (Luke 6:15) The Zealots were a group of Judean patriots who killed any Jew that collaborated with the Roman government. One of their preferred methods was to kneel beside a collaborator during a festival or feast and drive a dagger deep into his back. Finally, there was Paul – a blasphemer, persecutor of Christians, and an insolent man – who called himself the chief of sinners. (I Timothy 1:13-15) By the grace of God he was transformed to be an Apostle and the writer of 13 of the 27 books that comprise the New Testament.
Recalling these men of old demonstrates how far the grace of God extends into sin riddled lives to save and redeem them. But, that was a long time ago and their gross offenses do not affect us. What about today? Do you believe the notorious serial killer, Jeffery Dahmer, who killed at least 17 men and boys and cannibalized some of them, could be redeemed? According to the prison chaplain's office and several other clergy who visited him, he was a new man in Christ before he was killed in a prison bathroom. I have witnessed individual Christians and churches rejoice over the conversion of people like Dahmer. However, he did not kill one of their relatives. The former minister in my opening paragraph had an irredeemable list. I fear when someone touches our lives, our community, and our church we, too, have a more narrow definition of the redeemable than what God has.
During the late 1980's and early 1990's, the world was confronted with a little known and feared epidemic, AIDS. In one of my seminary classes we had quite a lively discussion about people so afflicted and whether they could attend church or not. There were those, fearing the possible transmission of this disease, advocating for a ban on church attendance. Apparently, many churches had adopted this position as policy. Others in the class campaigned for ministry and inclusion. This era was not a particularly bright spot in church history as many churches chose to say that the AIDS patient was redeemable, but just not at my church.
I am acquainted with a man who was released from prison after serving a 40 year sentence for murder. His first Sunday home he went to the church where his parents attended when they were alive. The congregation knew him well. Still, he received a fairly cool response. The next Sunday he went to another church where he was known. That church was downright hostile, telling him he was not welcome to attend their church. For his third try, he chose another church where he knew several members. They welcomed and embraced him and chose to treat him as redeemable. The first two churches said in essence, "We do not want murderers attending our church." For them, this man, whom some had known since his childhood, was irredeemable.
What of the child abuser or molester, the woman abuser or rapist, the severely alcoholic or addicted, the adulterous spouse or the compulsive gambler? It appears it is harder to believe that a person is redeemable the closer they are to you and the more harm they have inflicted upon you.
A few weeks back I wrote this line: "Perhaps they fail to see me as redeemable, and therefore are blind to the redemptive work that continues to make me a better man." Although I understand and own the pain I have caused, it is difficult for me to accept the view of me that some in my family still harbor. It is hard for me to acknowledge that I am numbered with the irredeemable in their eyes. It hurts.
O God, forgive us when we harbor an irredeemable list in our hearts. Help us view humanity as You do. May we embrace the truth that the greater the sin the greater is Your grace and that no one is irredeemable in Your eyes.